The Five Essential Skills of the Modern Marketing Leader
The Growth Report - #15
---
Today's topics include
📈 Growth Marketing:
The Five Essential Skills of a Modern Marketing Leader
🏆 Marketing Gym:
Positioning Part 1: Why Positioning is Ground Zero for all Marketing Activities
⛑️ Reflections from the trenches:
Get Comfortable with Discomfort
---
📈 Growth Marketing
The Five Essential Skills of the Modern Marketing Leader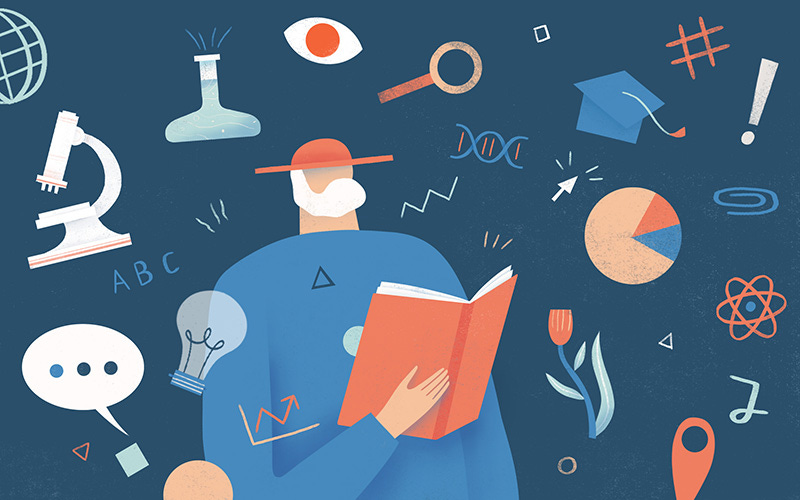 As marketing leaders today we wear a dozen hats and are expected to be scientists (research, analytics, and running experiments), artists (writing, content and design) and managers (stakeholder management, leadership and business acumen).
Even helpful models like the T-Shaped marketer are overwhelming. The graph below suggests that we should have a basic understanding of the skills shown in red, go into depth for the ones in yellow and pick at least two channel-specific lanes where we can become experts in (turquoise).

Over the past eight years practicing marketing, I have found however that there are a few essential skills that if honed, reap the biggest rewards. They are underlying so much of what your daily job entails, that mastering them will make you better in all other areas.
Of course it's still necessary to develop deep expertise in one or two channels that you specialise in and develop hands-on experience, but the meta skills below make all your efforts much easier and more effective.
Five skills to practice as a marketing leader
1. Positioning
Positioning is as old as marketing itself, but most of us are not really paying it the attention it deserves. Want to grow revenue faster? Understand what makes a best-fit customer. Positioning is a fundamental input into every tactic we execute, every campaign we launch, every piece of content we create, every sales pitch we make.
Weak positioning diminishes the results of everything we do in marketing and sales. It's a wind in our face, constantly slowing us down, making the effort required to meet our business targets just that much more difficult.
Think of it as setting the right context for the customer as to what your company is about. Why should they care? What makes you uniquely better than the competition? How does your product or service fit into their existing life's?
The book to start with:Obviously Awesome: How to Nail Product Positioning so Customers Get It, Buy It, Love It
2. (Copy)-Writing
Writing is the act of structuring your ideas and putting them on paper, either to understand them better yourself or to communicate them to others. Everything that you do in your daily job benefits from good writing skills. Every email, piece of content, website copy change, and presentation starts with a blank sheet of paper. We write every day and if we can get our points across in a clear, concise (and entertaining) manner, many doors will open.
And there is a system and principles to this. Most of us are writing every day and take our current abilities as a given. But writing is a skill that can be improved like everything else. I can assure you that if you just read one or two books on copywriting and put them into practice, you'll see your overall effectiveness skyrocket in a matter of months.
The book to start with:The Copywriters Handbook
3. Customer Interviews
There is a million things you could be engaged in as marketer. We get lost in little tweaks and optimisations here and there. But in order to prioritise and focus your efforts on what actually brings results, we must understand our customers first, there is just no way around it. There is a quantitative (e.g. web analytics, behavior data) and qualitative (e.g. interviews, user tests) component to customer research. A lot of marketers, while proficient in the first, have never actually talked to a customer on the phone or in person before.
For me, the moment I started doing customer interviews, my confidence in my daily decisions grew exponentially. The intuitive feeling and empathy you gain for your customers is invaluable and in my opinion is crucial to achieve any meaningful success in the long-term at all. Again, understand what motivates your customers and how they make decisions first, then you can make those tweaks and optimisations.
Even just five half-structured conversations with with your customers every three months is enough to get a good feel for their motivations and daily challenges.
The book to start with:
Buyer Personas: How to Gain Insight Into Your Customer's Expectations, Align Your Marketing Strategies, and Win More Business
4. Visual Design
You don't need to be a full fledged designer. But if you understand how to convey your ideas in visual form, you have such a leg up to everyone else who is only using words. Whether its a basic mockup of a new landing page, a user on-boarding flow, a customer funnel, or a simple graphic for a presentation, your ability to quickly sketch your ideas will make you a much more effective communicator.
Understanding the basic design principles and getting efficient at using a modern design tool like Figma is all you need. You'll be able to explain to management, your marketing team, and your customers what's on your mind. When you couple this skill with copywriting, you'll be a communication-powerhouse.
The resource to start with:
Learn Design - Figma Online Course
5. Behavioral Psychology
The better you are at understanding how the human mind works, the better you you'll be prepared to excel at the other four skills above. The questions answered by this field of thought are: Why do people do what they do? What motivates and drives them? How can you influence their behavior and persuade them to take a desired action?
Even just understanding the very basics will make you a better and more empathetic communicator.
The books to start with:Influence, Pre-Suasion
You see the thread, so much of being a marketing leader today is about understanding what goes on in your customers mind and communicating your ideas effectively. And while all the other channel-specific and hard-skills are super important, I can guarantee you that somebody who masters the above will run circles around you.
Each of the books I recommend in this article are good primers for their subjects and will enable you to make a good leap forward. But as with everything, practice makes the master. So pick one or two of the above and start reading about and using that skill consciously. You will be handsomely rewarded.
---
🏆
Marketing Gym
:
Positioning Part 1: Why positioning is Ground Zero for all marketing activities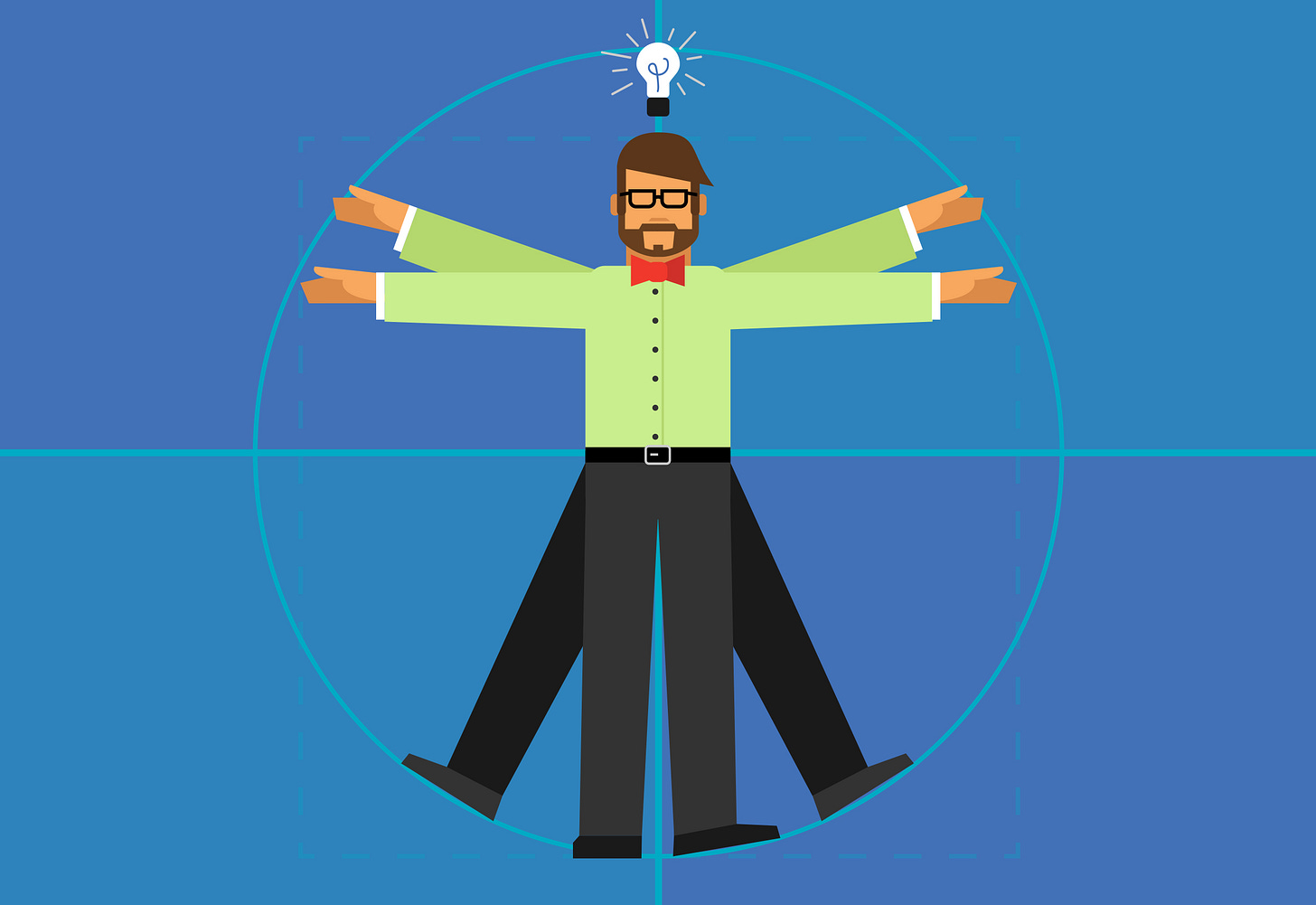 As I am re-reading April Dunfords book, Obviously awesome, I'll take you on a little journey with me and report what I learn. I currently directly applying those insights to work on the positioning of a customer project and our own company GrowthBay as well.
So what is positioning?
Positioning is the act of deliberately defining how you are the best at something that a defined market cares a lot about. If we fail at positioning, we fail at marketing and sales.
Want to grow revenue faster? Understand what makes a best-fit customer. Positioning is a fundamental input into every tactic we execute, every campaign we launch, every piece of content we create, every sales pitch we make. Customers need to be able to easily understand what your product is, why it's special and why it matters to them.
April Dunford has an analogy I like:
Like speaking Japanese slowly and loudly to a person who speaks only English, putting a bigger marketing budget behind confusing and unclear positioning doesn't work.
Weak positioning diminishes the results of everything we do in marketing and sales. It's a wind in our face, constantly slowing us down, making the effort required to meet our business targets just that much more difficult.
Perfect execution with bad positioning is like trying to make an omelet with rotten eggs - your cooking technique may be great, but nobody wants to eat what you're serving.
Positioning is "context setting" for products or services. When we encounter something new, we will attempt to make sense of it by gathering together all of the little clues we can quickly find to determine how we should think about this new thing. Without that context, products or services are very difficult to understand, and the whole company suffers—not just the marketing and sales teams.
April Dunford outlines four surefire signs that your positioning has flaws:
Your current customers love you, but new prospects can't figure out what you're selling.

Your company has long sales cycles and low close rates.

You have high customer churn

You're under price pressure
The issue is, while we understand that context is important, we generally fail to deliberately choose a context because we believe that the context for our product is obvious.
Dunford points out that there are two traps we fall into:
We are stuck on the idea of what we intended to build, and we don't realize that our product has become something else.

We carefully designed our product for a market, but that market has changed.
In pretty much every company or project I have worked on, there were glaring positioning issues at work that held us back, so you are not alone. The good news is, April Dunford has written a replicable process of how to sharpen your context in the market. Over the next couple of weeks, I'd like to go through it with you step by step.
In the next part we talk about how to understand the customers who already love your product and how we can take that as a basis to communicate those motivators to the rest of your prospects.
---
⛑️ Reflections from the trenches
In this section, I share my weekly thoughts and reflections that come up during our journey of building our company GrowthBay.
Get Comfortable with Discomfort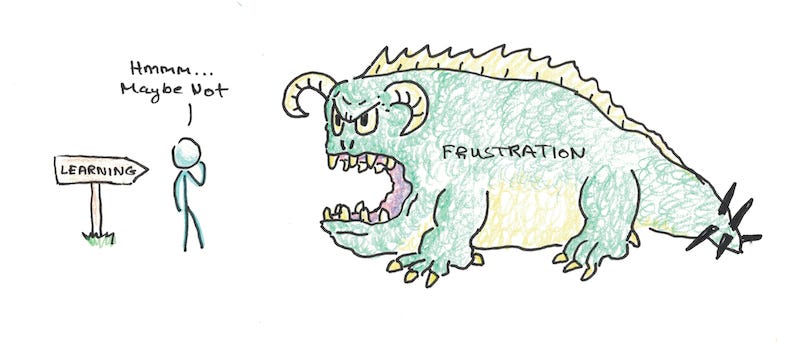 When people say, "I want to start a habit," what they're really saying is: "I want something that's difficult to become effortless." They're saying: "I want the benefits, but I don't want it to be hard."
Nothing worthwhile is easy, or everyone would be doing it right? So while many remedies, habits and mindset-shifts in life are deceivingly simple on paper, they are certainly not easy.
For example, if your goal is to write a book, the way to get there is pretty simple: You write every day. But developing the habit of "writing every day" is excruciatingly hard. So when we expect something to be easy and it turns out to be really freakin' hard, we are much more inclined to give up on day three because we didn't show up to write those pages.
However, if we admit that writing a book is going to be hard and that sitting our asses down every day to write is going to be hard also, then we come in with the right expectations and can focus on the process.
And of course, on most days staring at a blank sheet of paper is going to be damn uncomfortable and sometimes every cell of our body will try to lure us away. But accepting that feeling of discomfort as a natural occurrence and doing it anyways, is half the battle.
So I say:
The key to do hard things is to get comfortable with discomfort.
---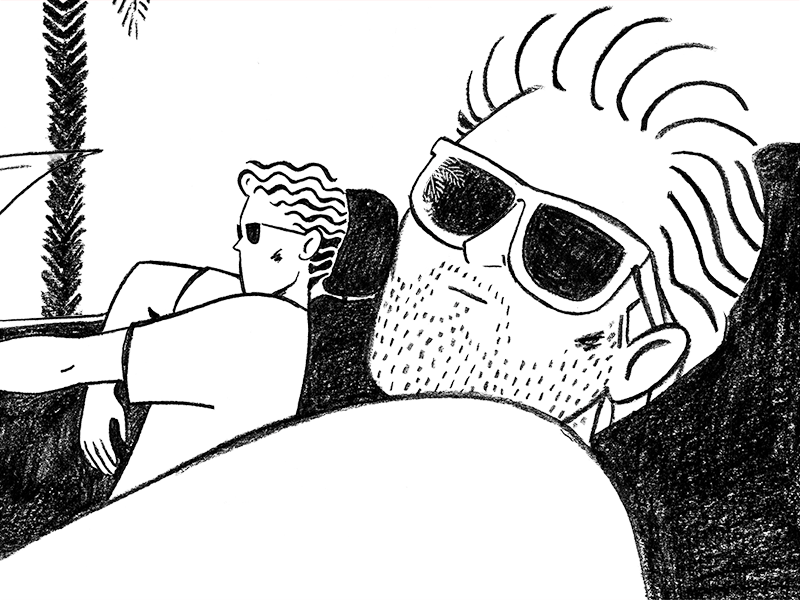 That's it for this week.
Enjoy your weekend 🏡
See you next week,
Sandro