Making Uncommon Knowledge Common
The Growth Report - #2
Happy Friday beautiful people,
Welcome to the second edition of GrowthBay Weekly. Thanks a bunch for all your positive feedback so far. I may experiment a bit with the amount of content and tinker with ideas like self-narrated audio/video supported articles, link dumps and community-content going forward. We like to keep things interesting around here!
So stay tuned and enjoy this weeks goodies,
Sandro
---
📈Growth Marketing
Growth Case Study: Making Uncommon Knowledge Common

Start with the Market: Selling Ice Cream on a Busy Beach
🧠Personal Growth
One decision that removes 100

Wrestling with pigs 🐷
🔮
Technology Trend
Product Hunt: The winners of the golden kitty (aka products of the year) awards 😻
⛑️One lesson from the trenches
In this section, I share some lessons learned from the trenches of building our marketing agency GrowthBay.
What to do when overwhelmed
---
📈 Growth Marketing
1. Growth Case Study: Making uncommon knowledge common

So there is this guy Rich Barton, whom I've been fascinated with recently. Most people have never heard of him, even though he is the founder of Expedia, Glassdoor and Zillow. In three tries he founded three companies worth well over $1 billion.
How did this one guy land three moonshots? (Which is already super rare in B2B SaaS, but virtually unheard of in consumer tech.) That's what this case study from Kevin Kwok is about. One piece of the puzzle: Data Content Loops.
Data Content Loops
Data content loops are a way to bootstrap demand when a company is just starting out. You create unique content by indexing and providing uncommon but desirable industry knowledge.
Examples:
Expedia: Prices for flights and hotels that before you'd have to get from travel agents.

Zillow: Zestimate of what your house is likely worth that before you'd have to get from brokers.

Glassdoor: Reviews from employees about what a company is like that before you'd have to get from a recruiter or the company itself.
Basically, Barton was making information common knowledge that previously was only available to middlemen.
This then kicks SEO, branding and network effects into gear all at the same time (if the content is truly unique and desired) and provides a sustainable stream of new users over time. Plus it makes you the hero and champion for unearthing otherwise hidden data.
Why is this relevant?
Bootstrapping initial demand is hard. And as we have largely moved from a supply-constrained world (through ubiquitous access to technology, data, and information), to a largely demand driven market place (attention is the new currency), empowering consumers through strategies like data content loops is likely continuing to be a very effective way for demand generation.
On to you!
What uncommon or inaccessible (but useful!) knowledge from your industry can you make freely available to your customers?
Listen to this fantastic interview with Rich Barton
---
-
2. Start with the Market: Selling Ice Cream on a busy beach 🍦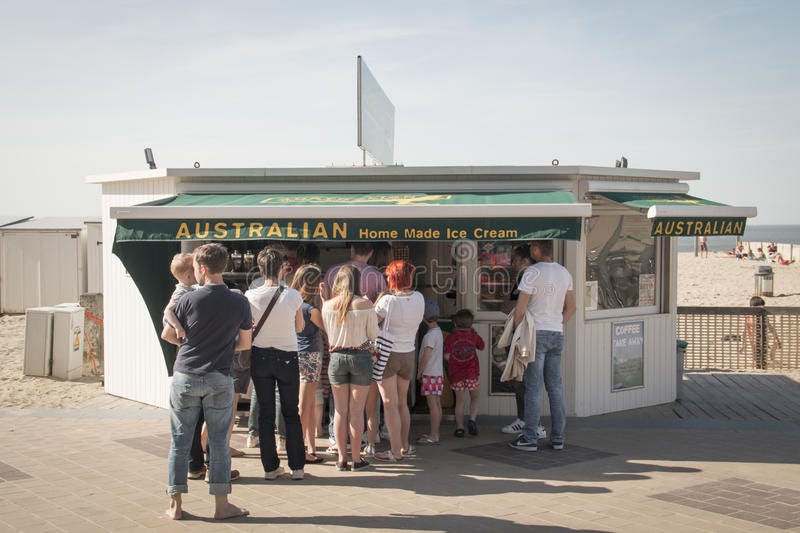 It seems so obvious, but selling into an existing market with a natural momentum is one of the best things you can do for your company's growth trajectory.
By Justin Jackson:
"It's unlikely you'll convince someone to buy something where there wasn't already existing demand. Markets move towards desired solutions naturally; like folks lining up for ice cream on a hot summer's day. And it sure is easy to sell vanilla ice cream at the beach even when you're right next to another ice cream stand."
Or put another way by the brilliant Brian Balfour, ex-VP of Marketing from HubSpot:
"There are certain companies where growth seems to come easily, like guiding a boulder downhill. These companies grow despite having organizational chaos, not executing the "best" growth practices, and missing low hanging fruit. In other companies, growth feels much harder. It feels like pushing a boulder uphill. Despite executing the best growth practices, picking the low hanging fruit, and having a great team, they struggle to grow."
A lot of us (including me) have an inclination to want to invent something completely new that nobody has ever seen before. But while it sometimes seems more appealing and sexy to create a new market category or define one, it is also indefinitely harder or outright impossible.
Start with the Market
Brian argues the road to a $100M company doesn't start with the product. It starts with the market. When you target the right market with solid distribution channels and THEN "give them a product they're hungry for", you don't have to do much pushing or pulling.
So it all comes down to positioning based on market momentum.
Or in the words of April Dunford:
"If you do a good job picking your market category then you don't have to list every single feature, because it's assumed. I know what a CRM is! But, if you did a lousy job of picking your market category, you've got trouble. Now you're going to have to spend a significant amount of your sales and marketing energy [describing what you've built]. It's way easier to sell in an existing category (vs making a new one)."
Ignore Steve Jobs, Henry Ford, Walt Disney and Thomas Edison
Whenever these ideas are brought up, I'll face something akin of "but Henry Ford also didn't just invent faster horses, he created something nobody knew they needed". Okay yes, but:
It's unlikely you are another Steve Jobs or Walt Disney. You might, but it's unlikely.

Do you really wanna play a game where your odds are one in a billion (creating a new market category) versus one in ten (participating in an existing market with momentum)?

Even radical innovators are generally responding to an existing market momentum (e.g. iPod was riding on the MP3 player wave).
Now again, this obviously doesn't imply you can't be the next Henry Ford and chase your dream of creating the next category-defining product. However, I think it is good to be aware and reminded from time to time that you also make your life a lot harder than it needs to be. And its also good to be reminded that you can join the likes of Convertkit, MeetEdgar, Transistor, User List and Fathom that are plugging themselves into a growing, existing market.
This one business decision will decrease the resistance to all your growth efforts and maybe one day make you feel like you are selling vanilla ice cream on a busy beach (well almost) ;-)
The full article from Justin Jackson provides some good examples of companies who've done it right and gets you some further reading on the topic.
Also, please do yourself a favor and listen to this podcast episode 🎙️on the topic of positioning yourself for success.
---
-
🧠 Personal Growth
1. One decision that removes 100
Same as with the "selling-ice-cream-on-a-busy-beach" story above. This article from Tim Ferriss is all about how you can uncover the single decisions in your life that remove dozens of others down the line.
He quotes Bishop Desmond Tutu:
"There comes a point where we need to stop just pulling people out of the river. We need to go upstream and find out why they're falling in."
He makes a solid argument!
Three questions from Tim
to ponder on:
In my life, where am I making decisions or saying "yes" out of guilt? Can I create a blanket policy that makes it easier for me to say "no"?

In what areas am I making a lot of decisions, or sending a lot of communication? Are they concentrated anywhere?

Do you try to stay on top of things, or do you want to try to get to the bottom of things? Look further upstream.
The full article: One decision that removes 100 decisions
2. Wrestling with pigs
"Never Wrestle with a Pig. You Both Get Dirty and the Pig Likes It."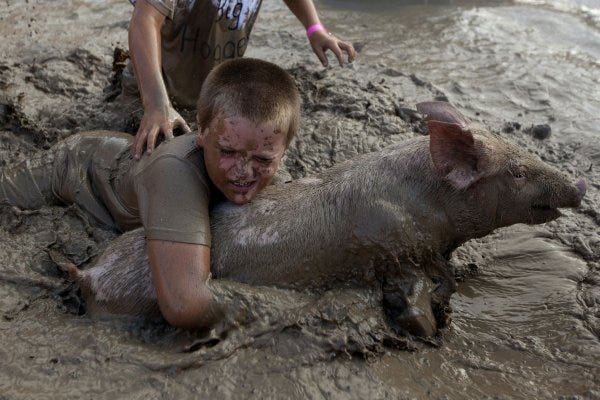 ---
-
🔮 One Technology Trend
Product Hunt: The winners of the golden kitty (aka products of the year) awards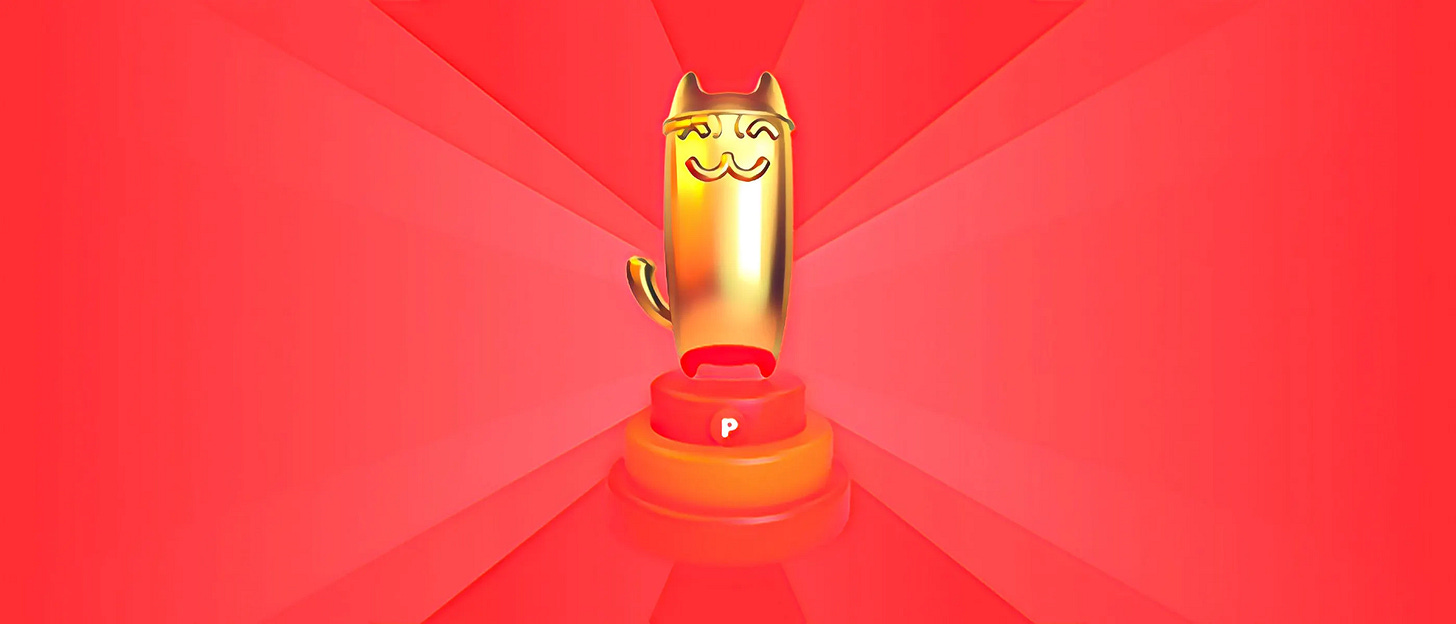 Every year Product Hunt is awarding the best new products and apps. The 2019 edition is divided into 23 different product categories.
Here is a list of some of the Apps that I love and use myself.
And here are a few that I have my eyes on for a while already and am eager to try soon:
😻The full golden kitty awards list
---
-
⛑️ One Lesson from the trenches
In this section, I share lessons learned this week from building our company GrowthBay.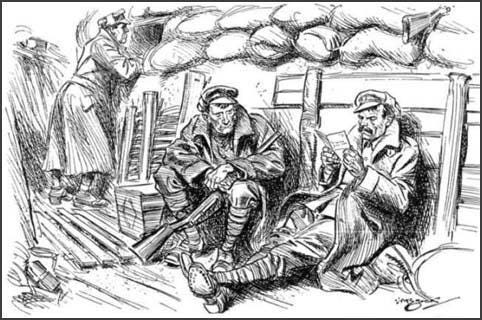 What to do when overwhelmed
Since we started working on our new company, a lot of additional responsibilities have come my way. However, I also carried old commitments over into my "new life". Both commitments I made with myself and commitments that I made to others. And I started realizing quickly over the past few weeks, that I am spreading myself to thin and slowly run at the danger of being overwhelmed by it all.
The following quote came to me right around that time and left quite an impression:
"The fastest way to raise your level of performance: Cut your number of commitments in half."
Which for me translated into: Instead of agonizing on how you can start project X, Y, and Z, while still working on A, B, and C, just cut half of them and you are left with B, C, and Y.
How did I do it? I sat down in front of a piece of paper and listed every project and task that I am working on. Now I could start negotiating with myself over every item. The only rule was that 50% of all tasks and 50% of all projects need to be eliminated or postponed.
Now if you are anything like me, you get anxiety just by thinking about killing your darling-projects and ideas. My solution to that is my "Someday" list. A list where I park any project or idea that I can work on later when I have more time. Even if I never get to it again, I know it is safely parked on that list.
The feeling of going through this process is exhilarating and freeing to say the least!
One prompt I'd like to leave you with in order to prioritize your list:
What are the minority of my actions that drive the majority of my results? Cut the rest!
---
That's it for this week.
High five, we really earned this weekend my friend. 🙌🏼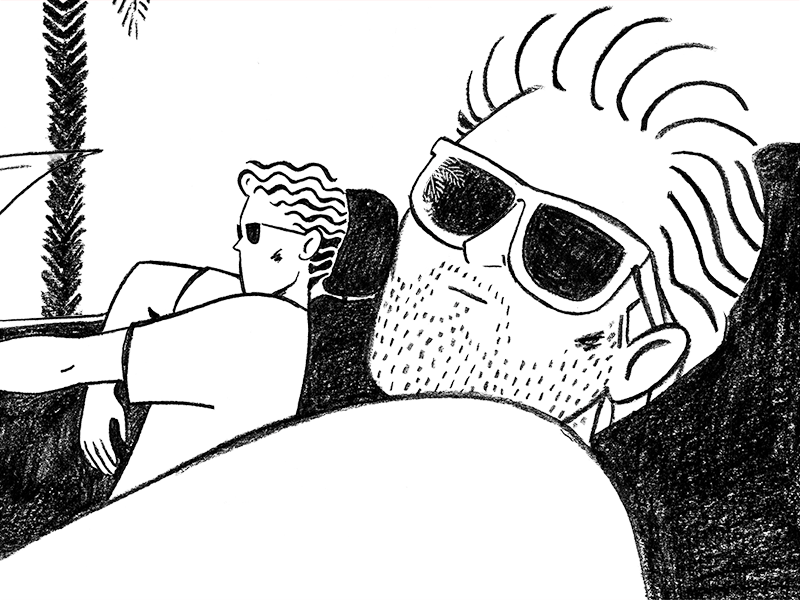 See you next week,
Sandro