Content Marketing during a Crisis
The Growth Report - #9
Today's topics include
📈 Growth Marketing:
This Is What Content Marketing Looks Like in a Crisis
🧠 Personal Growth:
No is a choice. Yes is a responsibility.
🔮 Trends - The world during and after Coronavirus:
Links to the most interesting reads on how the world is changing around us
⛑️ Reflections from the trenches:
Anticipate, but don't expect
---
📈 Growth Marketing
This Is What Content Marketing Looks Like in a Crisis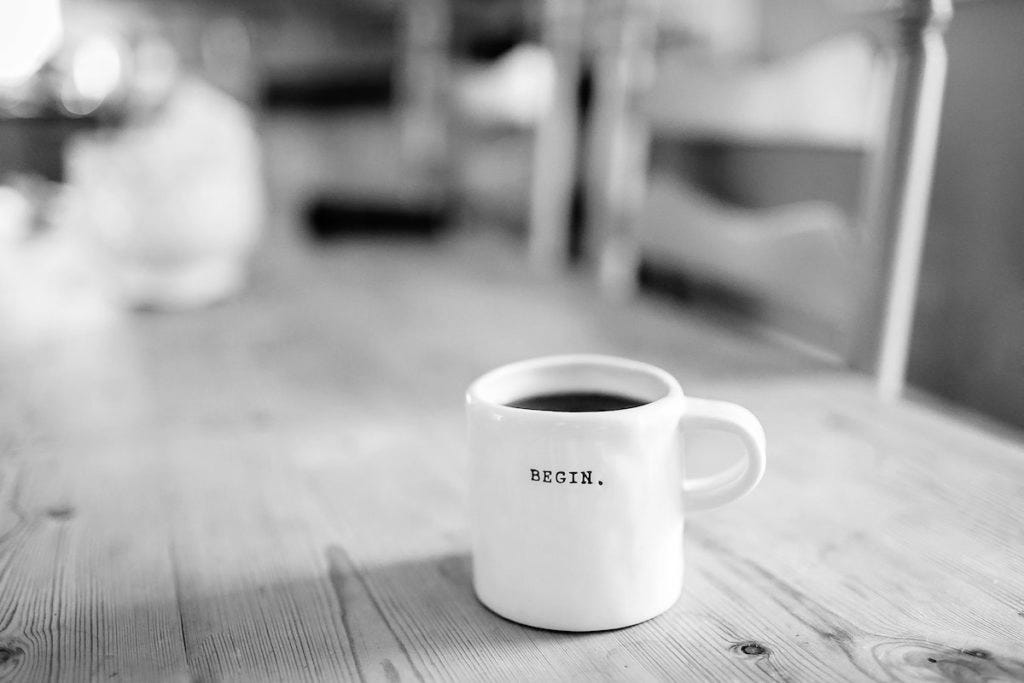 Crisis content marketing will come pretty naturally to the Zoom's and Basecamp's of the world, products designed explicitly for the new environment we've found ourselves in. But even if your product isn't a remote-collaboration tool, you can still provide value to your customers, without tactlessly shoehorning your product into situations that don't need it.
The key is answering a single, crucial question in the most honest way possible:
What do our customers need from us right now?
There's no single "right" answer, but the following examples and observations from the folks at Animalz should provide a starting point for you to work out what crisis content marketing looks like for your company.
1. Thought Leadership Content
Our customers need guidance right now. It's important to realize: Just as you are trying to re-calibrate your daily work, so does everyone else. If you can be truly helpful and share your unique knowledge, that is the best content marketing you can do right now.
Or as Ryan Law put it:
Your company functions as the connective tissue between thousands of consumers and suppliers, so share what you're seeing:
What are the emergent trends in your industry?

What do you think will happen next?

What can your industry do to prepare?
And since we all are locked in and deprived of physical human connection, make the real you shine through in your writing. People crave authenticity and a sense of belonging right now. So if you can deliver your own personal viewpoint and show empathy and vulnerability towards your reader, they will remember you far beyond the current crisis.
Consider creating content about how your (marketing) team is adjusting. It may not directly drive sales, but it can really help the people in your industry and build goodwill for your brand.
2. Search Optimized Content
This has been a tough one for me. Usually keyword optimized content is the bread and butter of a content marketer and certainly a crucial part of every content marketing strategy. But it feels wrong to write this kind of content right now, because there is an obvious disconnect to the current situation.
So as not to completely alienate your customers, the folks at Animalz recommend that while you keep producing and publishing search optimized content, you hit the pause button on the promotion of this content type for now. Your search rankings will improve nevertheless and you still get to reap some of the benefits in a couple of months.
Now, you can also write content that is trending in search queries around the globe right now and is relevant to the life during the pandemic. However, you might want to think twice if the world needs another "work from home guide". Find something that is relevant for your business and where you can actually deliver a unique perspective and showcase your specific expertise.
Ryan advises:
Ask yourself: What novel problems are impacting my customers now, and what would they search to find a solution?
3. Product Marketing
This is the part of content marketing where you can take up talking points close to your product AND be helpful at the same time.
Right now, your customers are working out how the heck they can do their jobs in this weird new world. The tools that felt so familiar just a few weeks ago are now being used in all manner of unexpected ways, as part of novel, unproven workflows. Against this backdrop, product marketing can be a huge help to customers, new and old, as they try to rediscover how to use your product.
A few things you can consider:
Ask your sales and customer support team: Have you seen any new ways of how your products are being used? What are the newest and greatest problems customers are encountering? What are the sales messages that directly address those new problems?

Expand your FAQs and help- / resource-center. Make your customers aware of those resources. Can you expand on your current knowledge base or make it more relevant to the current situation? Ramp up your educational content: Videos, guides, cases studies. If you can teach your potential customers now, they are more likely to see the value and necessity of your product down the road when the craziness subsides.

Give out free and extended product plans, offer waived setup fees or customized on boarding processes. Be helpful and generous, your customers will remember that.
4. Community Marketing
I've been touting this for years and I truly believe that building a community of (potential) customers and letting them connect and exchange ideas among each other is one of the most powerful things you can do for your brand.
And especially now that people are locked in at home, you might be able to jumpstart the tedious work of building up a community and achieve results much faster than possible before. I might write a piece about this in a future newsletter, but for now here are three things you can do to get started:
Live podcast episodes allowing people to dial-in to the recording and pose questions on the call

Webinars and training sessions tackling the biggest challenges facing the community right now

Slack and social media communities allowing people to share their questions, ideas, and worries with peers living through the same challenges
We don't have all the answers on how to act in the current situation, but by bringing your customers together and facilitate the connection between them, you might find the right answers together and build trust in your brand in the process.
Good Content Marketing Examples
The folks at Animalz have put together this super helpful table of content marketing examples, categorized by the above content types. Get inspired and start writing!
Now is the time for content marketing
Content is the most important marketing asset in a struggling economy. No one knows how long this will last - 3 months? 6 months? 12 months? It is realistic to think that most B2B companies are going to miss 2020 revenue goals by 50% or more. This is the time to scale up content. Content is the thing that gets people to know/like/trust your brand. And if you do content right over the next 3-6 months, you can build relationships with people who will be you future buyers in Q4 and beyond. Just because people might not be buying in your industry doesn't mean they don't want entertainment or education from your brand.
---
🧠 Personal Growth
No is a choice. Yes is a responsibility.
A short a sweet quote from my favorite James Clear:
"When you say no, you are only saying no to one option. When you say yes, you are saying no to every other option.
No is a choice. Yes is a responsibility."
So often we say yes without thinking through the ramifications. Seeing "Yes" as a responsibility and "No" as a choice we actually possess, is both good for our own sanity, as well as to show the people in our lives that we value their time and their trust in us.
Thank you James, once again!
---
🔮 Trends
The world during and after Coronavirus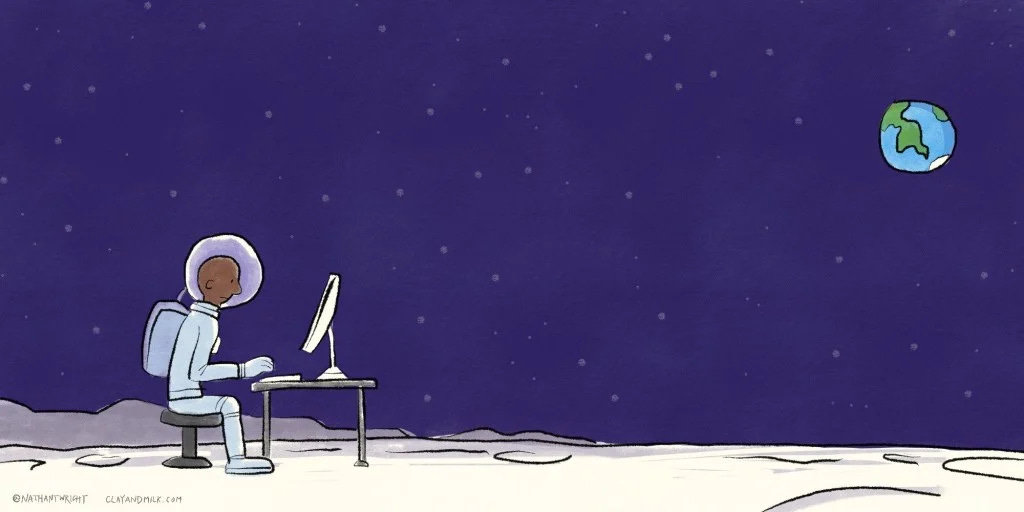 It's tough to talk about trends or make predictions right now. The world is in flux. So I decided to turn this section into a link collection and let you pick and choose what's relevant for you. Here we go.
---
⛑️ Reflections from the trenches
Anticipate, but don't expect
In this section, I share my weekly thoughts and reflections that come up during our journey of building our company GrowthBay.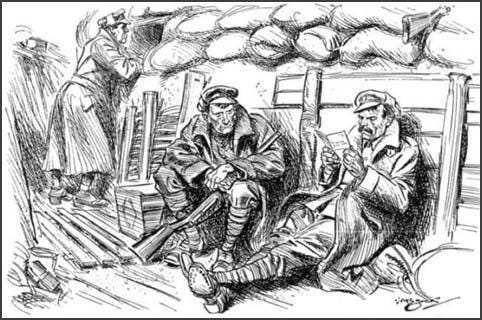 Don't you get so excited sometimes about a new opportunity that is popping up out of nowhere, or an idea that sparks in your head and longs to be manifested?
You get to work, you give your all and you are actually having fun. But then pretty soon the rational parts of your brain start chipping in: "What's my goal here?", "How can I get the most out of this?". You start setting goals and metrics on how to measure your new endeavor or project.
And that's the exact moment, where I have found solace in the following:
Anticipate, but don't expect.
Anticipation: You're excited for what the future holds, but you don't try to control it.
Expectation: You try to predict the future and restrict your happiness to one outcome.
Always be excited about the possibilities. Never be entitled to them.
Do you see the (subtle) difference? I find that whenever I restrict myself to one specific outcome, my genuine motivation vanishes and whatever I do becomes a chore.
And above that, the discrepancy between reality and your expectations will creep up on you one day anyways. That doesn't mean we shouldn't strive for our goals, but the subtle shift from expecting a specific outcome to anticipating the journey ahead are two very different frames of mind that can make all the difference.
You can't control the outcome, but you can control your daily attitude.
---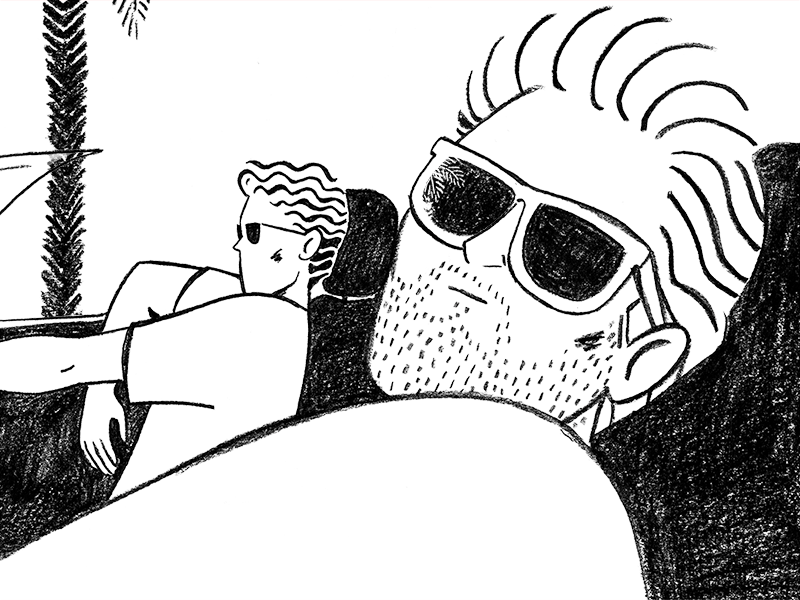 See you next week,
Sandro